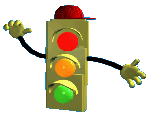 In CLAP TO IT! you'll enjoy watching children doing many fun hand claps like: Miss Mary Mack; A Sailor Went to Sea, Sea, Sea; Shame; and more! You can then learn these games clap by clap! So come along... and have fun with friends!
CLAP TO IT! is available directly from GO KID Productions for only $12.95, plus shipping and handling. (DVD-Video/Color/Not Rated Approx. 27 minutes)
VHS Tapes are also available for $6.95 each.
See more in our introductory video clip here:
Customer Comments
"I loved it! It is good, wholesome fun for children!"
-- C. German
"I bought a copy of CLAP TO IT! for use in the preschool class where I teach, it's great! The kids loved it. I was surprised, however, when my 13 year old daughter watched it and loved it too... now she's got all of her friends doing these hand claps! What a fun surprise! I also thought it was super when my daughter started taking CLAP TO IT! with her when she went babysitting... it gives her a fun activity to share with the children she's babysitting!"
-- M. Tucker